Come Try Ringette!
---
JOIN US FOR ONE OF OUR NEXT FREE COME TRY RINGETTE SESSIONS!
Fall 2023 Event Dates:
Wed Sept 13 at 6PM University of Guelph Arena - Red
Sat Sept 16 at 10:15AM West End Community Centre
Wed Sept 20 at 6PM University of Guelph Arena - Red
Sat Sept 23 at 10:15AM West End Community Centre
Fun & Friendships Happen on Ice!
Building strong, fit & confident girls

Learn to skate

An alternative to hockey

Non-contact sport with full protective equipment

A full hour filled with fast play

Maximum participation, a true team sport

Play recreationally or competitively

Become a skilled athlete

Travel! Play locally, provincially, nationally & even internationally

Any age & physical stage, from 5 - 95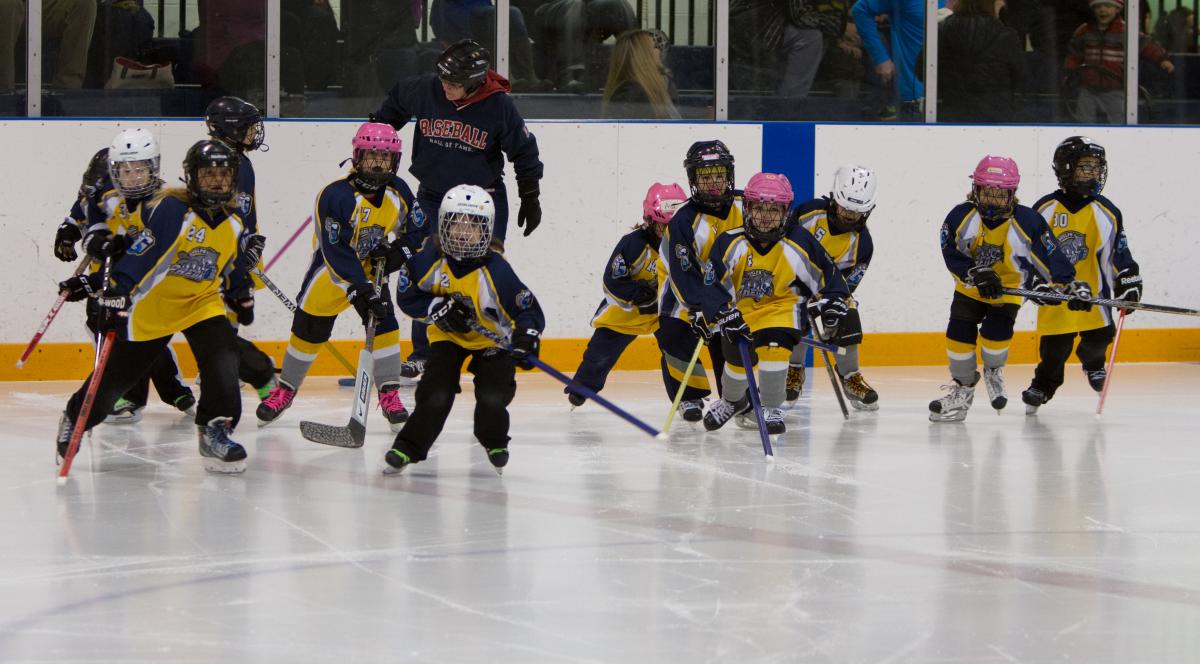 Understanding Ringette:
We play with a ring and a straight stick.
The ring is hollow and made of rubber.
Sticks are tapered with plastic tips and are made of wood, steel, aluminum. Different styles, flex and weight are available.

We play 5 on 5 + goalkeepers.
Teams have 11 to 17 players. Only 6 players are allowed on the ice at the same time (1 goalie, 2 defense, 1 center and 2 forwards).

We pass the ring at every blue line.
A player cannot carry the ring over a blue line in either direction. The ring must be passed over the blue line to another teammate.

We never enter the goalkeeper's crease.
If the ring is on or in the crease, only the goalkeeper can touch it. The goalkeeper has 5 seconds to
pick up the ring and throw it or pass with her stick to a teammate.
We use a 30 second shot-clock.
For ages U12 and up, teams have 30 seconds to take a shot on goal after they gain possession of the ring.
If time runs out, a buzzer sounds and the other team is awarded the ring.

We play 3 on 3 in the offensive zones.
You will notice the free play lines (small red line past the blue line) on the ice. Inside this line,
3 players can rotate in and out of these free play zones producing a lot of fast movement and creativity.

We wear protective equipment.
Equipment includes: Helmet and ringette mask, neck guard, shoulder pads,
elbow pads, gloves, hockey/ringette pants, shin pads, girdle/jock/jill, skates and mouth
guard (FUN1 and up).
Ringette promotes a no-contact policy.
Penalties are given when a player, makes excessive body contact with another player,
checks a player too high on the stick, trips, hits or interferes another player.